About VSH
The VSH team is here 24/7 to care for pets whenever they need it.
We are committed to providing specialized, expert veterinary care for complex medical problems and 24/7 urgent care and emergency services to the pets of Hong Kong. We believe in the important relationship between the pet owner, their family veterinarian, our urgent care & emergency veterinarians, and our specialists, in order to provide the most comprehensive collaborative veterinary care for your pet.
In April 2020, VSH joined the family of Mars Veterinary Health business units that includes a network of approximately 65,000 veterinary professionals globally. At VSH, your pet's medical illness is cared for by our experienced veterinary team in Hong Kong, and should they need, our team have access to an extensive network of veterinary professionals and specialists in over 2000+ hospitals worldwide, including North America, United Kingdom, Europe, Japan and in South East Asia.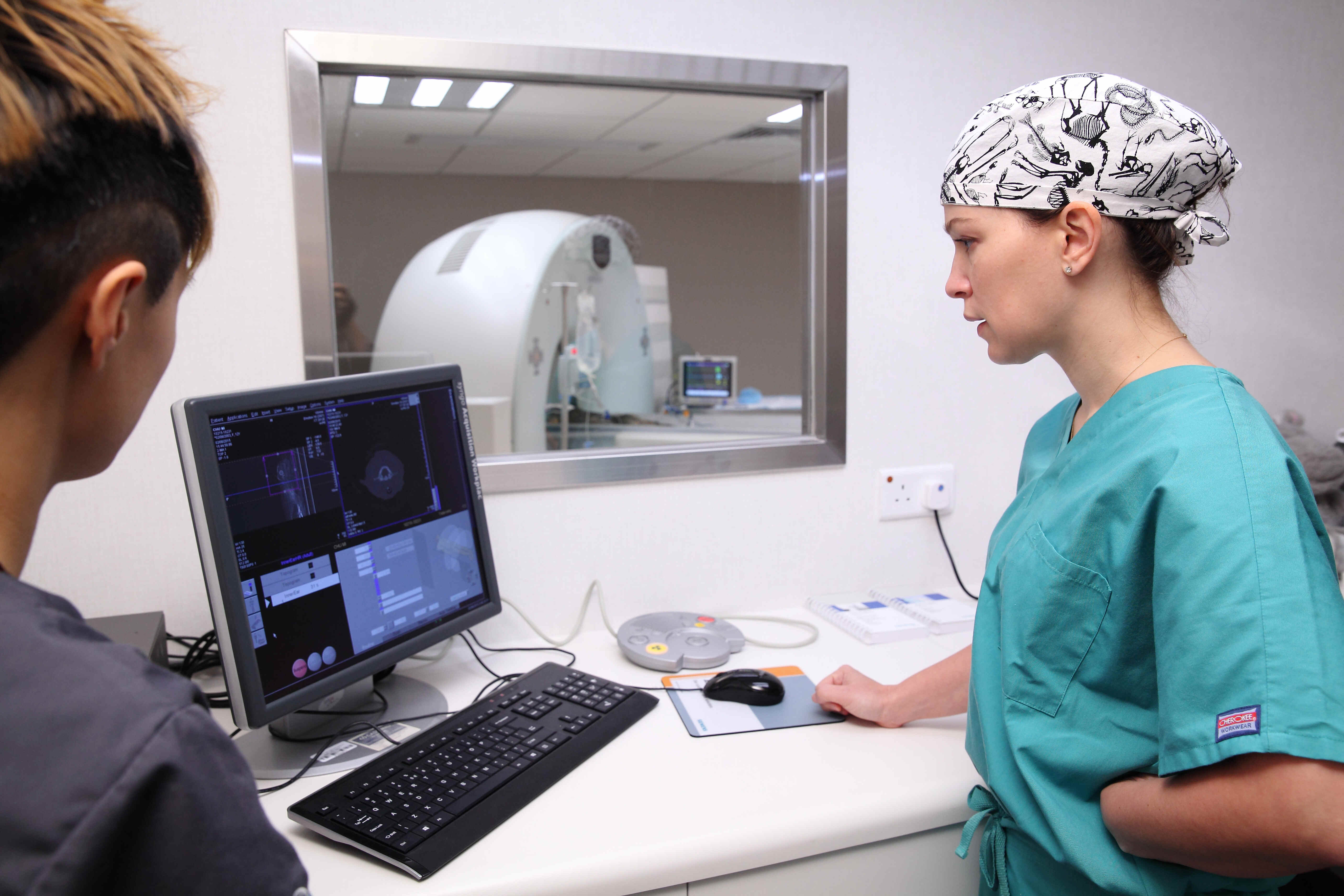 Our Vision
"VSH will be the most highly regarded veterinary center that sets the standard of excellence for all others. We treat our patients and their owners like family."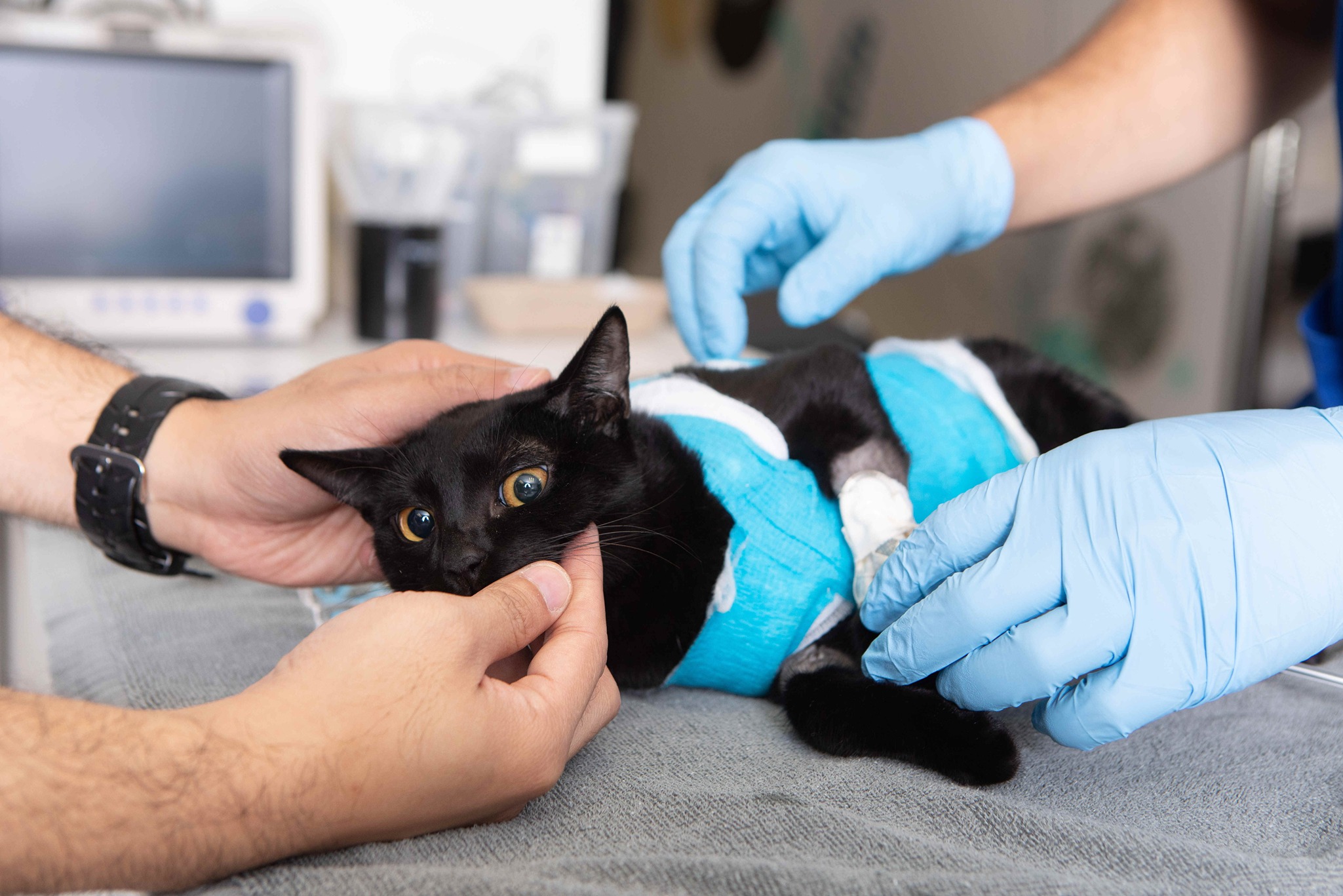 Our Mission
To provide the highest quality of veterinary care to every patient and the ultimate client experience in a personalized environment
To treat our patients and their families in a caring and professional manner
To build collaborative relationships based on mutual trust and respect with the Hong Kong veterinary community
To offer the most current technological services in state-of-the-art facilities
To be the premier veterinary centers in Hong Kong and Southeast Asia
Our Core Values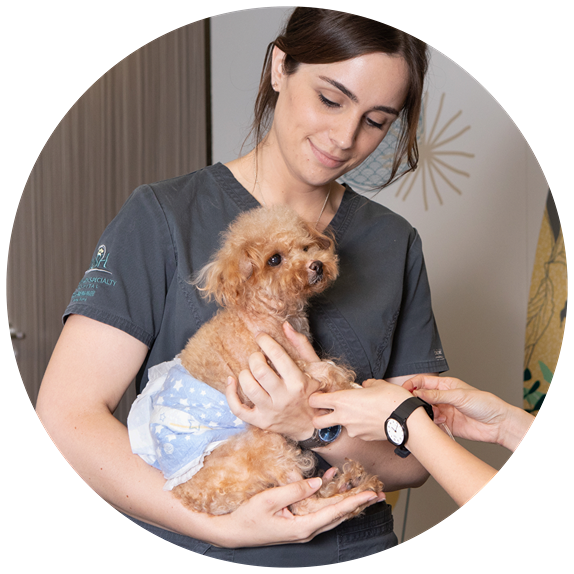 Caring

Above all else, we care about the well being and comfort of our patients, their families and each other. Compassionate care and outstanding service are our commitment to you.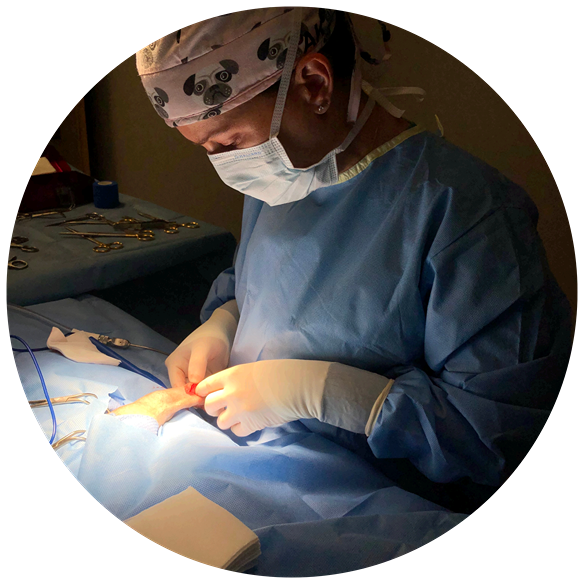 Expertise

Our team approach to veterinary medicine is supported by outstanding care providers using state-of-the-art technology. We will be leaders in our fields, and will offer the most advanced veterinary care to our patients.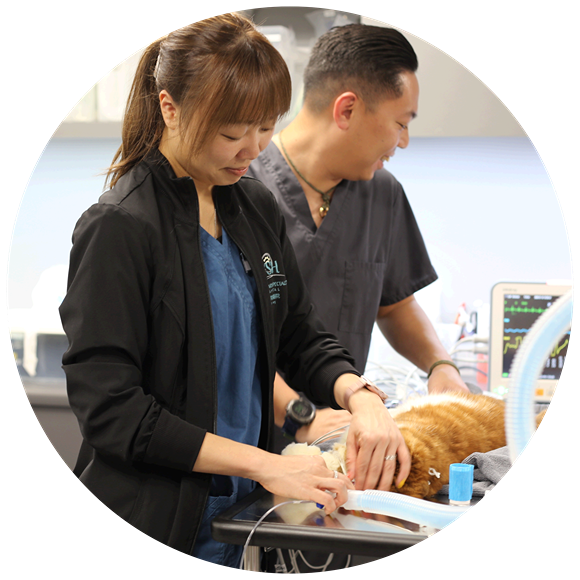 Excellence

We will settle for nothing less than excellence in all that we do and the way in which we do it.
Integrity

We are committed to honest and ethical service. Trust and integrity are the foundation of our practice.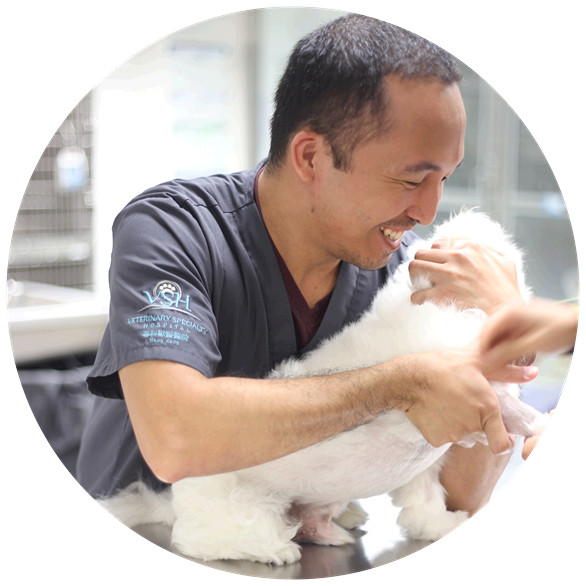 Communication

We will communicate in a timely and effective manner. Efficiency, reliability and respect will be our standard.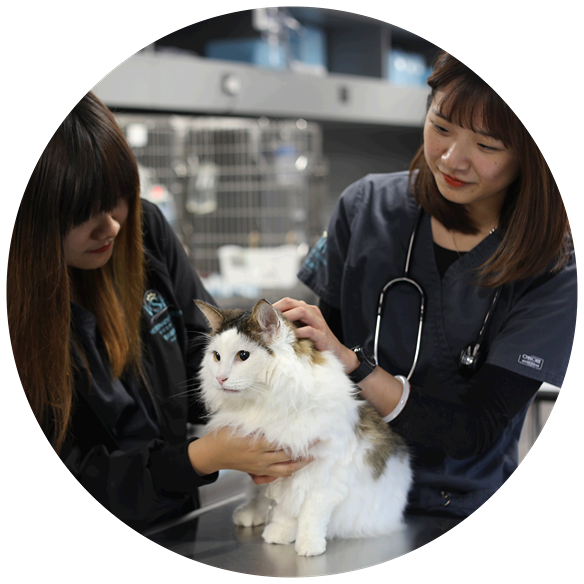 Collaboration

We will work in close collaboration with referring veterinarians, serving as an extension of each family practice to complement with the services they provide.
Our Facilities
VSH has two 20,000+ sq ft hospitals located on both sides of the Victoria Harbour in Wan Chai and Ho Man Tin.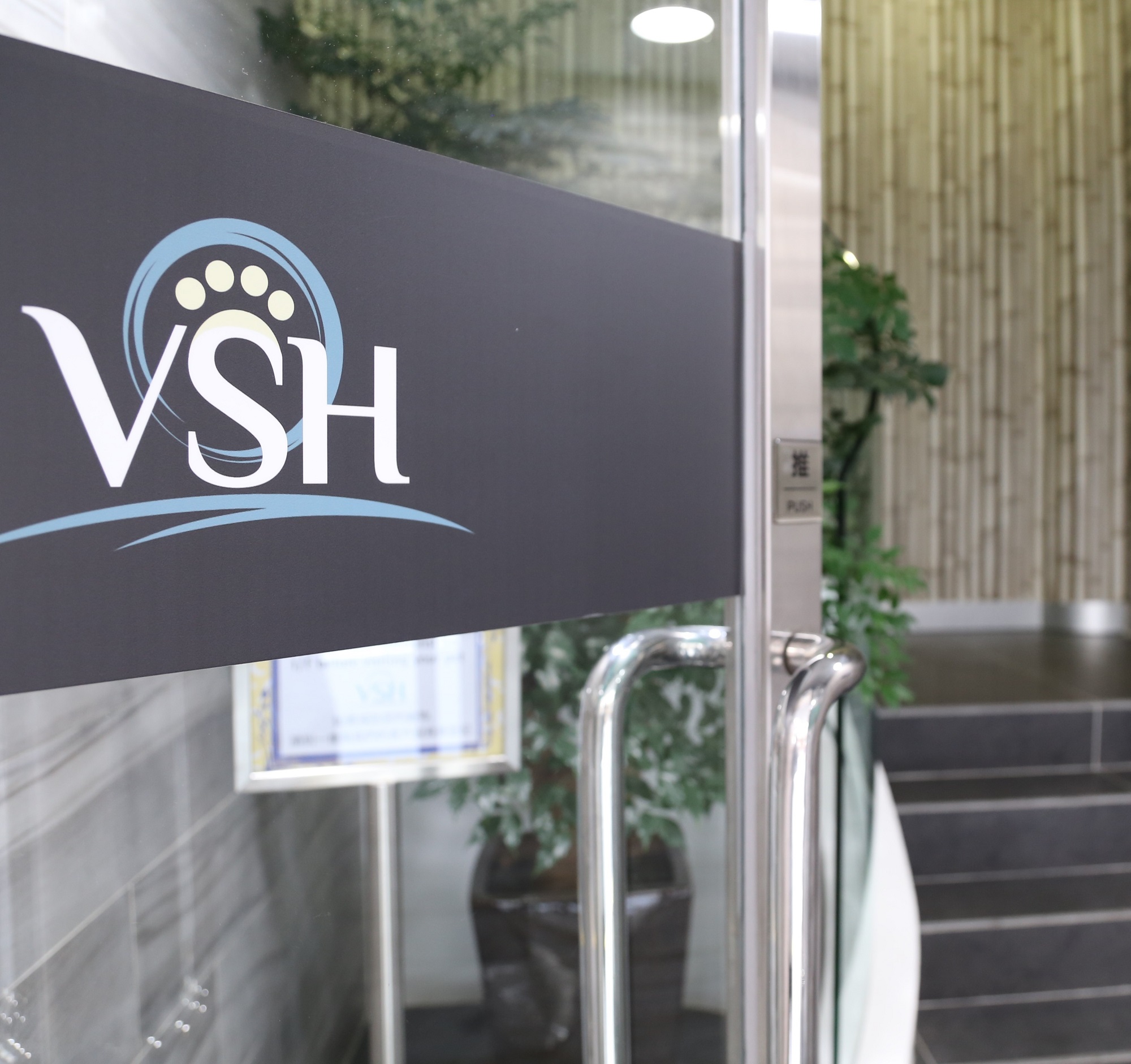 Accessibility
For our hospital in Wan Chai, a pet accessible elevator is available for use at the back of the building. Pets that are unable to walk or be carried into VSH Hong Kong can be transported by this elevator from the Cross Lane entrance, in a mobile transport cage. Please contact us in advance at 2408 2588 if you will require elevator transport of your pet, and we will meet you promptly at the rear entrance. A client accessible elevator is available for use from the lobby of Lucky Centre. Please contact us in advance at 2408 2588 if you will require elevator assistance to enter the hospital.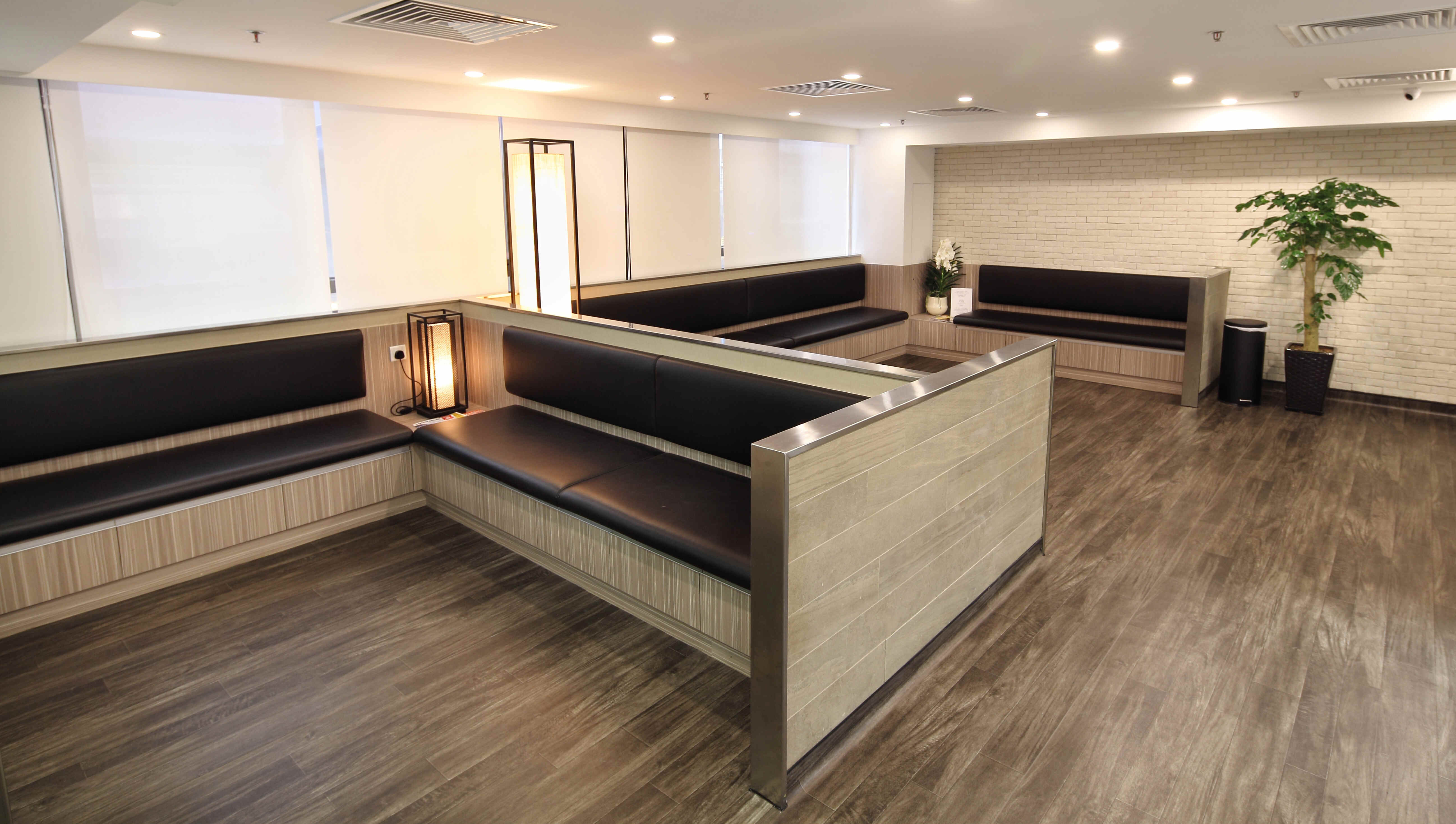 Reception Area
VSH hospitals have a large, comfortable main reception area that has been designed to put you and your pet at ease. With dedicated quiet rooms or separate areas within the reception area, we want you to be assured we have taken measures to keep your pet as stress-free as possible. With complimentary refreshments and snacks, we want your visit to feel relaxed and pleasant. Any client who is waiting for more than 15 minutes is encouraged to check back in with the front desk, so that we may help expedite your visit and communicate any delays. To help us improve our service to you, we welcome feedback on any aspects of your visit.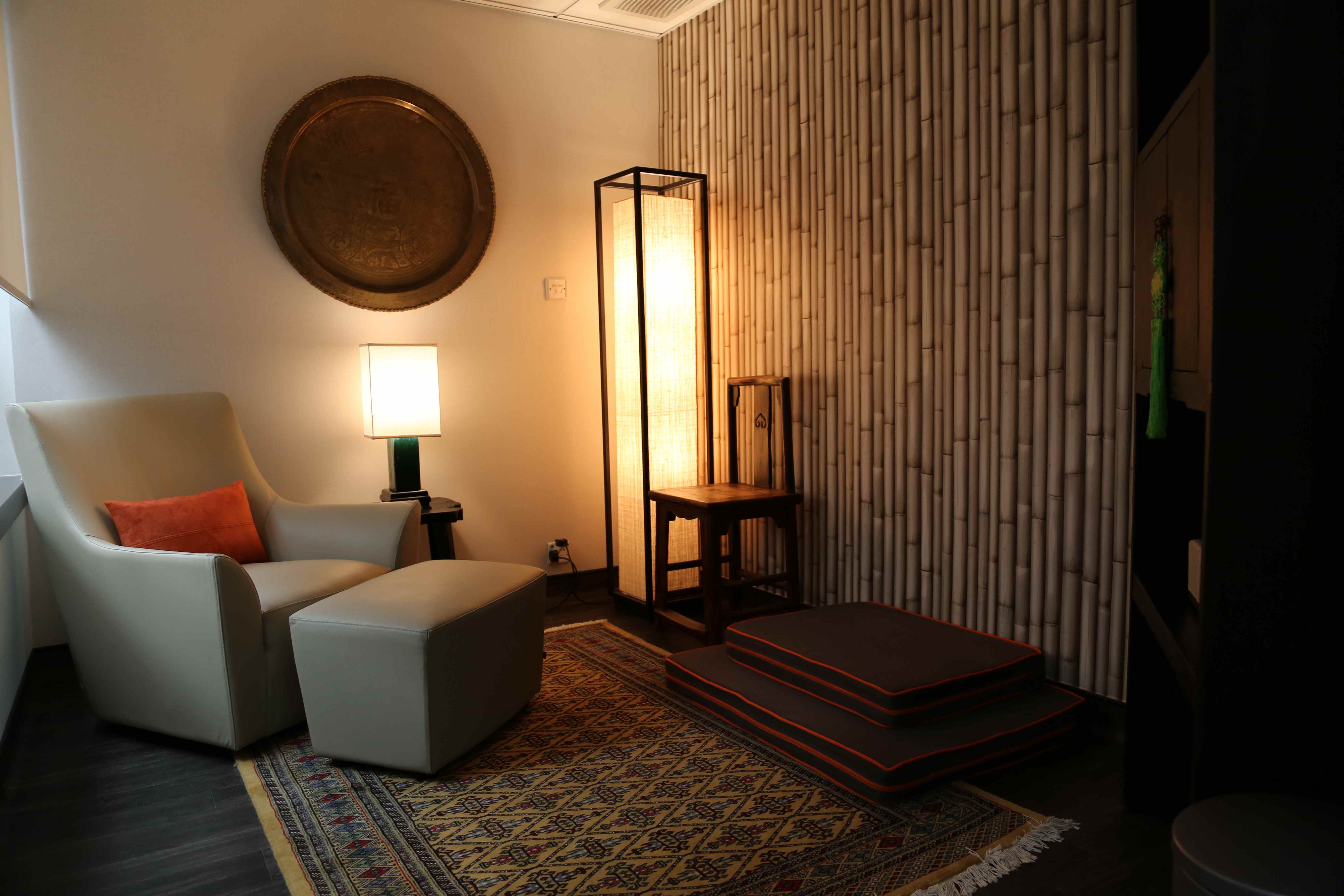 Waiting Rooms
Our consult rooms and visiting rooms have been designed with patient care and client comfort in mind. Our dedicated triage room allows first hand, stabilizing measures to patients who come through our emergency service. In this room, we will be able to take important and critical vital signs to measure your pet's stability, and determine the next best course of action. VSH has included designated comfort and visiting rooms for patients and their families. We want you to be in a relaxed, welcoming, and warm environment if the time comes to make a difficult decision regarding your pet's care. If your family members come to visit, stable pets can be moved from the hospital ward to a visiting room for privacy and comfort.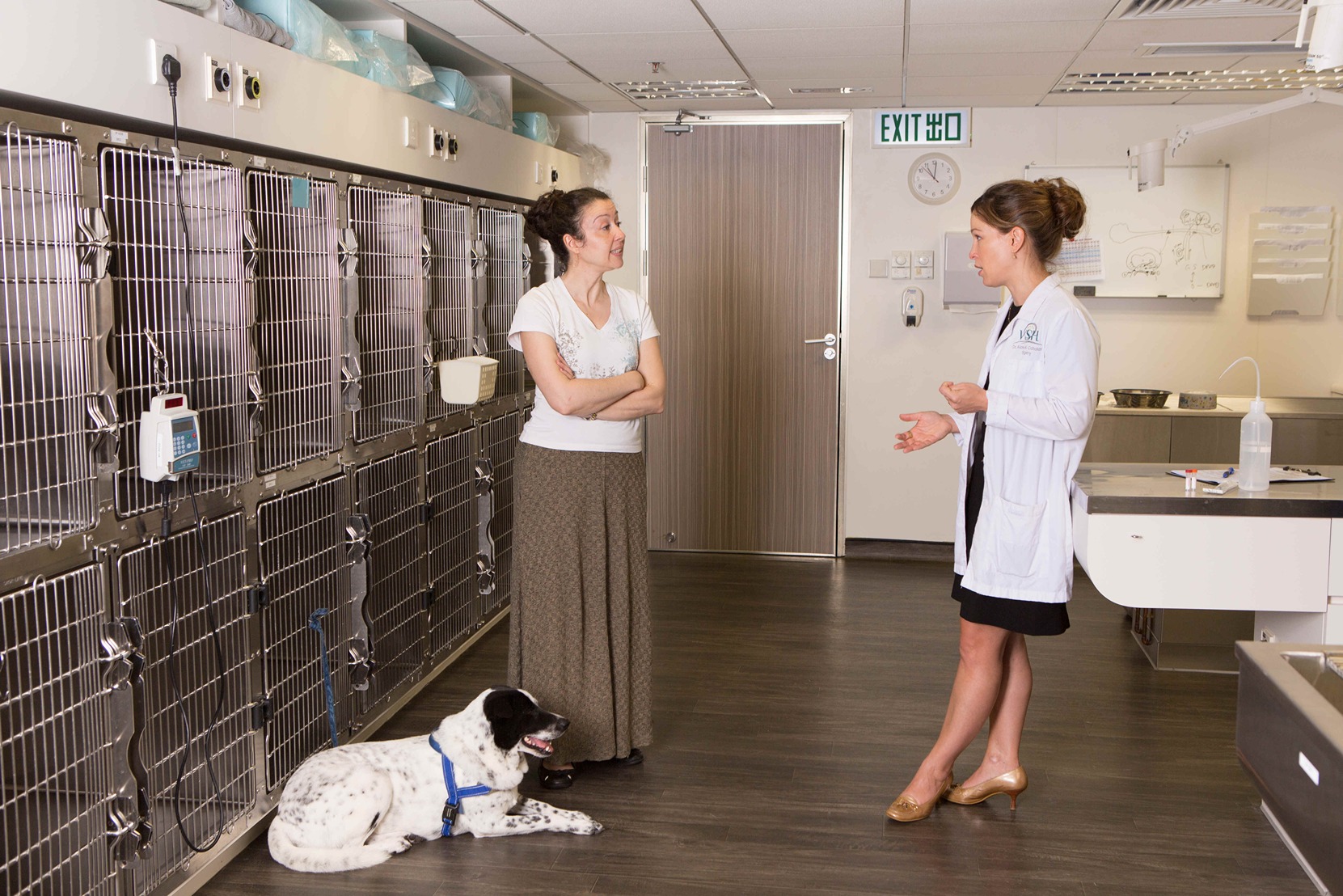 Outpatient Treatment Area
Our spacious outpatient treatment area in our hospitals is specifically designed to provide treatment and immediate care for patients that will not be hospitalized overnight. Bandage changes, wound evaluation, and some extended examinations like neurologic and orthopedic exams will be performed here.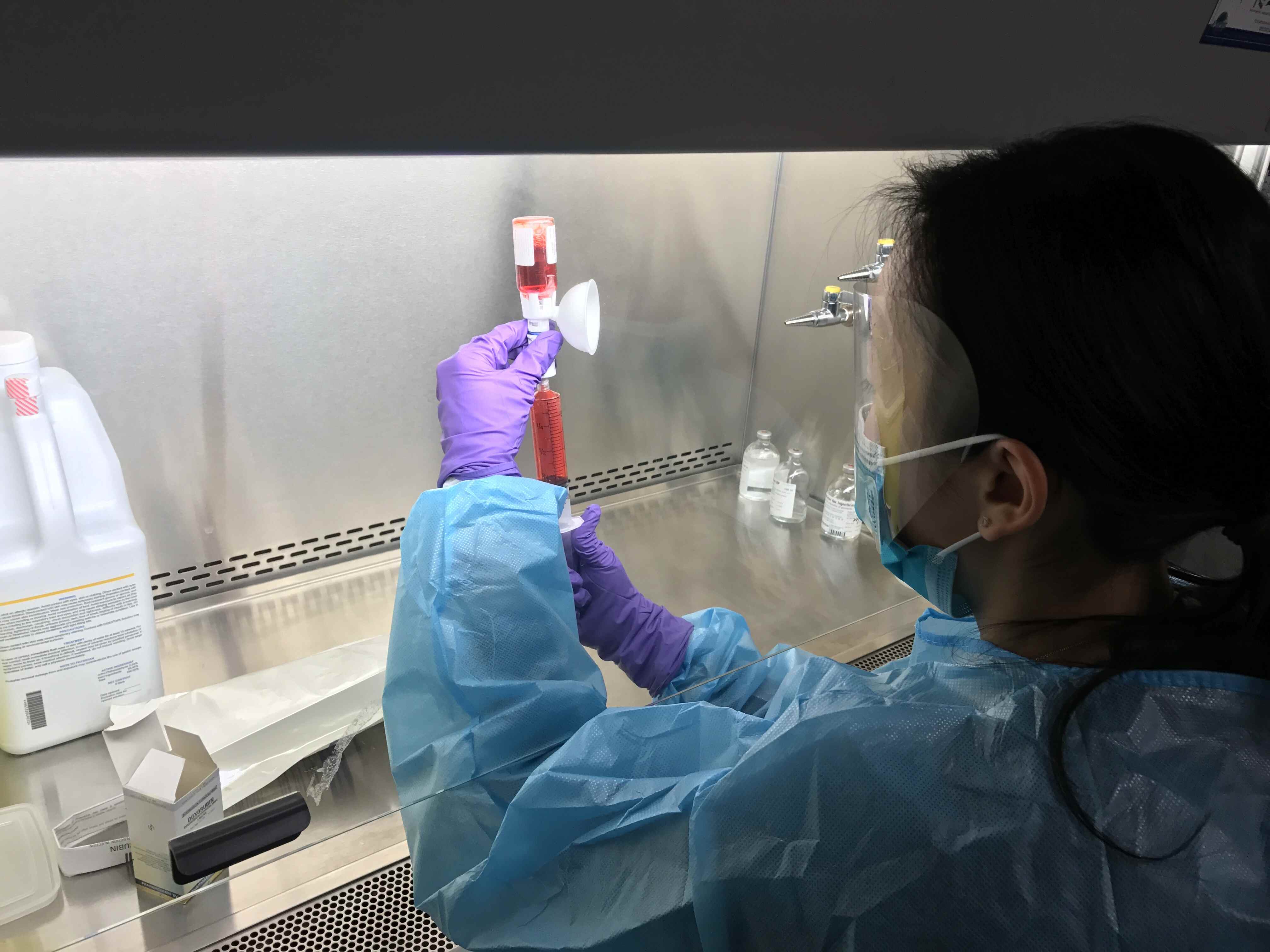 Chemotherapy Room
Our chemotherapy room has a state of the art, ergonomically designed evacuation hood for safe delivery and dosing of chemotherapy drugs. With this designated treatment room, patients undergoing chemotherapy will also be in a quiet, calm, and comforting area.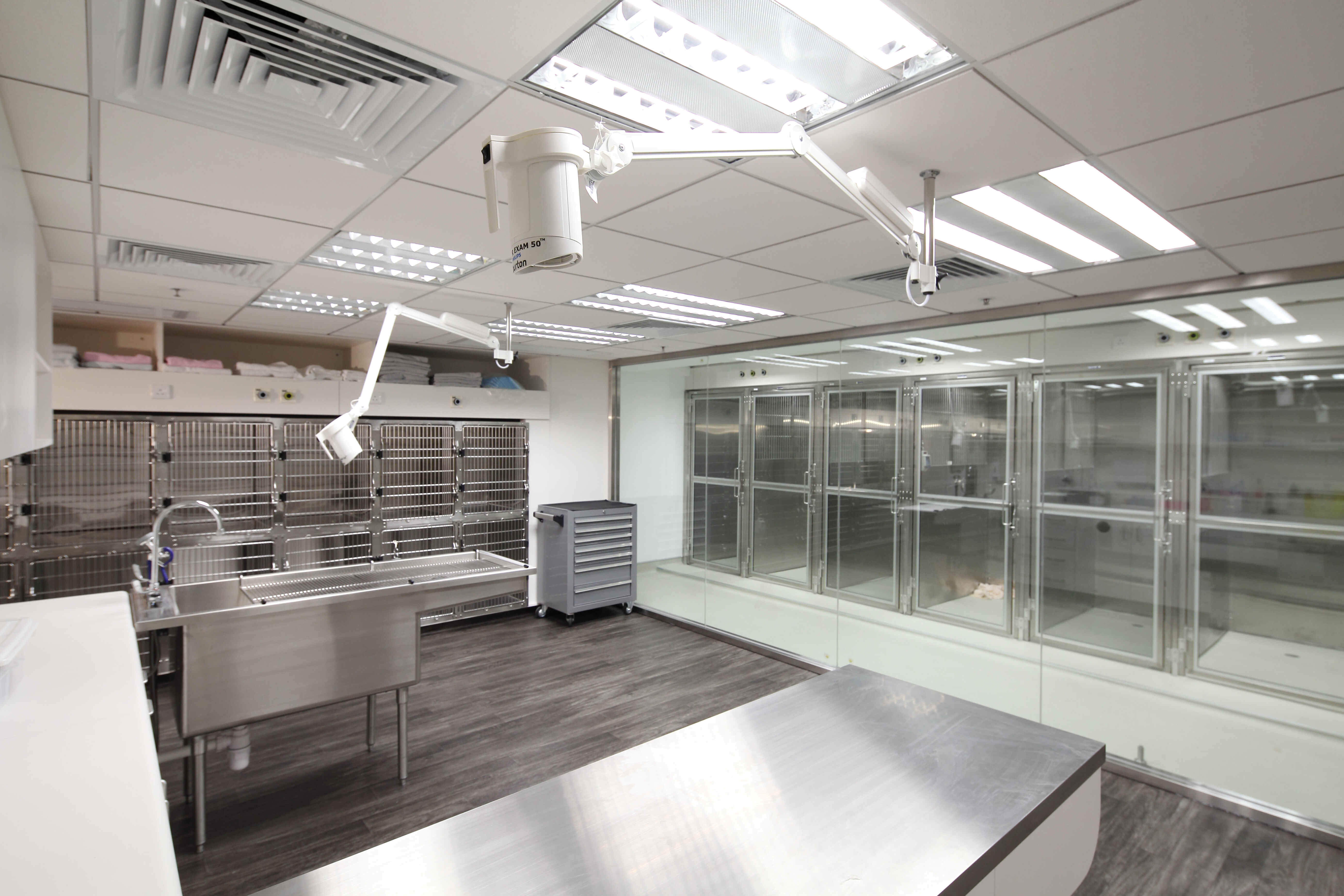 Hospitalization and Intensive Care Unit
VSH hospitals include the following: - Large hospitalization ward for full visibility of all patients - Intensive Care Unit providing oxygen and suction, with constant supervision from our medical staff - Large dog runs with clear doors for visibility and patient comfort - Separate cat ward - Isolation ward - In-house diagnostic laboratory - Ultrasound room - Endoscopy & Dental room - Dedicated diagnostic imaging rooms for in-house Digital X-ray, C-arm for fluoroscopy, CT scanner, and MRI - Dedicated ophthalmic, soft tissue, and orthopedic operating suites for optimal sterility and infection control