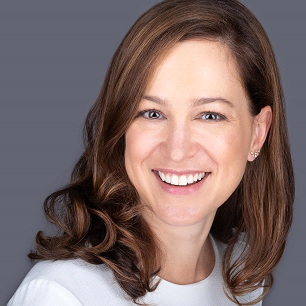 Dr. Alane Kosanovich Cahalane
Specialist in Veterinary Surgery
BSc, MA, DVM, DACVS - Small Animal
Diplomate of the American College of Veterinary Surgeons - Small Animal
United States Recognised Specialist in Veterinary Surgery
Hong Kong Registered Specialist in Veterinary Surgery
Dr. Alane Kosanovich Cahalane is a co-founder of VSH.
When Dr. Alane arrived in 2011 as the first board certified small animal surgeon to live and work in Hong Kong, the need to introduce veterinary specialists to the existing veterinary community was clear.
Dr. Alane co-founded VSH, the first and only dedicated specialty and referral veterinary hospital in the region, in 2014. VSH now offers multiple areas of veterinary specialisation and a growing number of medical services in a world-class medical facility, providing a new tier of medical care for pet owners and family veterinarians who wish to seek specialised care for their pets and their patients.
With the goal of elevating the veterinary profession in Hong Kong and worldwide, Dr. Alane lectures internationally, teaching surgical theory and technique to practitioners and discussing the importance of trusting relationships at every level of a veterinary career. Dr. Alane is dedicated to elevating and empowering veterinary professionals to practice the highest level of medicine through education, support, and sharing of expertise.
Dr. Alane earned her Bachelor of Science from Cornell University and Doctor of Veterinary Medicine from Tufts University. She earned her Master's in Biology from Boston University. Dr. Alane completed a rotating internship and surgical residency at Cornell University Hospital for Animals and is a Diplomate of the American College of Veterinary Surgeons.
Education & Training
Bachelor of Science - Cornell University, USA
Masters in Biology - Boston University, USA
Doctor of Veterinary Medicine - Tufts University, USA
Rotating Small Animal Internship - Cornell University, USA
Residency in Small Animal Veterinary Surgery - Cornell University, USA
Diplomate of the American College of Veterinary Surgeons - Small Animal