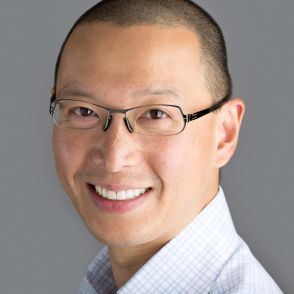 Dr. Derek Wai Yee Chow
Specialist in Veterinary Ophthalmology
Chief Medical Officer
BVSc (HONS), DACVO, DAiCVO, MANZCVS (Small Animal Surgery), MRCVS
Diplomate of the Asian College of Veterinary Ophthalmologists
United States Recognised Specialist in Veterinary Ophthalmology
Asia Recognized Specialist in Veterinary Ophthalmology
Hong Kong Registered Specialist in Veterinary Ophthalmology
Adjunct Professor at City University of Hong Kong
Dr. Chow graduated from University of Queensland, Australia. He developed a strong interest in Veterinary Ophthalmology whilst working as a general practitioner in Hong Kong. He gained valuable knowledge and skills in veterinary ophthalmology by spending time with various veterinary ophthalmologists in Australia. Dr. Chow is a member of the Australian College of Veterinary Scientists and the Royal College of Veterinary Surgeon. He is a Diplomate of the American and Asian College of Veterinary Specialists. He is the only Veterinary Ophthalmologist that has specialty recognition in both Asia and North America.
Dr. Chow has lectured and presented in Hong Kong, Australia, Thailand, Korea and the United State of America. He received intensive training in vitreoretinal surgery at the European Vitreoretinal Training School- one of the premier vitreoretinal surgery training school for humans. His interest includes corneal reconstruction surgery, glaucoma treatment, and cataract surgery.
His favorite dog breed is anything with a flat face, but Pug is his most favorite dog. During his spare time, Dr. Chow trains in swimming, cycling and running to participate in local and overseas marathon and triathlon.
Education & Training
Bachelor of Veterinary Science (HONS) - University of Queensland, Australia
Diplomate of the American College of Veterinary Ophthalmologists
Diplomate of the Asian College of Veterinary Ophthalmologists
Membership of the Australian New Zealand College of Veterinary Scientist (Small Animal Surgery)
Member of the Royal College of Veterinary Surgeons