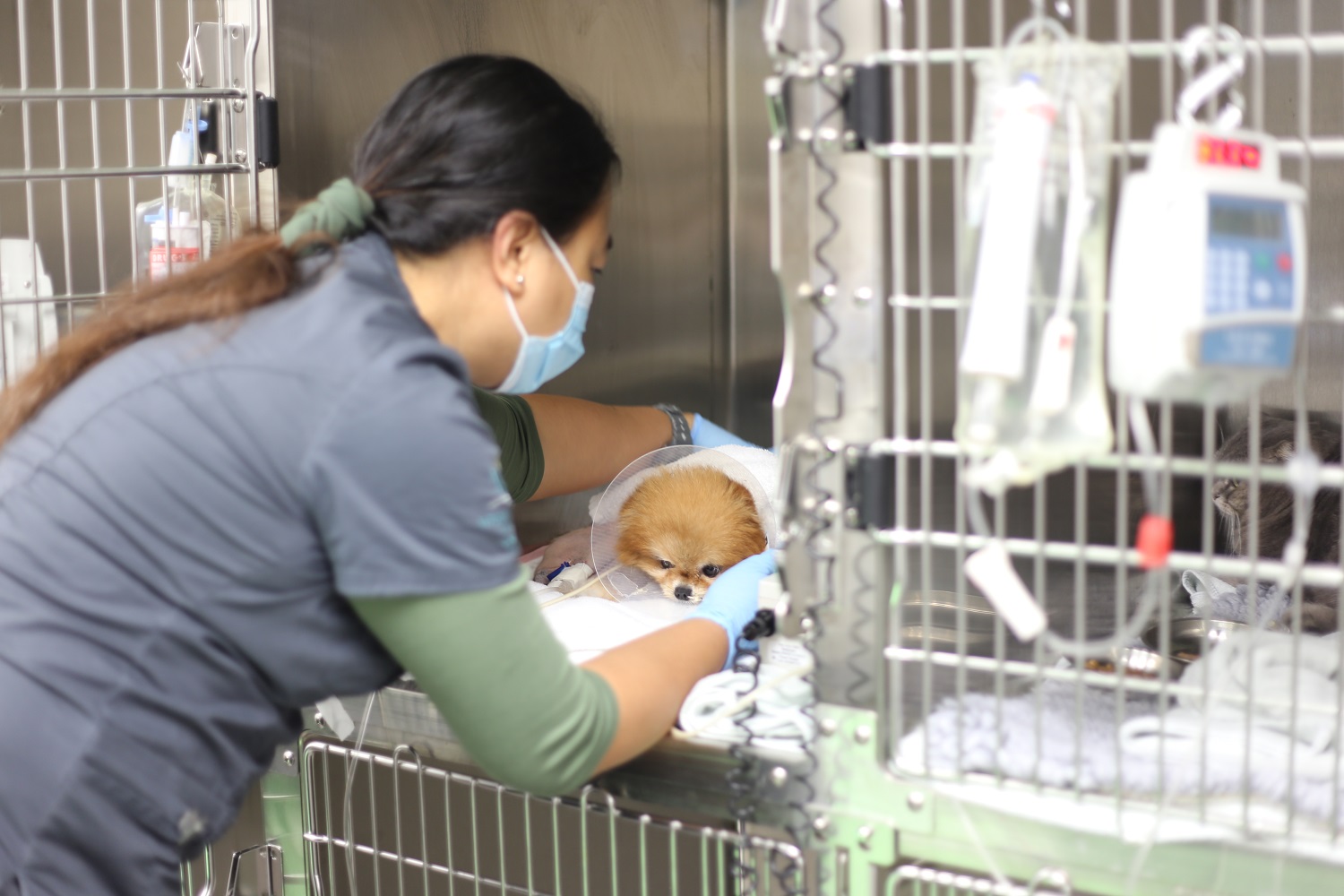 Is your pet experiencing an emergency? Bring your pet to VSH Emergency Services immediately, no appointments are necessary. The VSH Emergency and Critical Care Service is available 24 hours a day, 365 days a year, a veterinarian is always in the building – including overnights, holidays and weekends. The patients in our ICU are never left unattended. You can rest assured that as your pet recovers, he or she will be cared for at all times.
Our emergency doctors and nurses work collaboratively with our in-house team of specialties and services, so that with both you and your family veterinarian, we can provide the expert, comprehensive care your pet needs.
If your dog or cat is sick or injured, we understand that this may be a stressful and difficult time for you. We offer the most current technological services in a calm, relaxing environment to help to minimize anxiety in our patients and their families.